The heart of England is home to rolling green hills and dozens of magnificent public gardens which makes it a perfect getaway spot for a static caravan holiday.
Inside the heart of England is the home of both Cambridge and Oxford Universities, as well as England's first National Park – the Peak District. Visit Stratford-Upon-Avon, the birthplace of William Shakespeare or take one of the many guided tours in Liverpool for Beatles fans to learn everything there is to know about the Fab Four.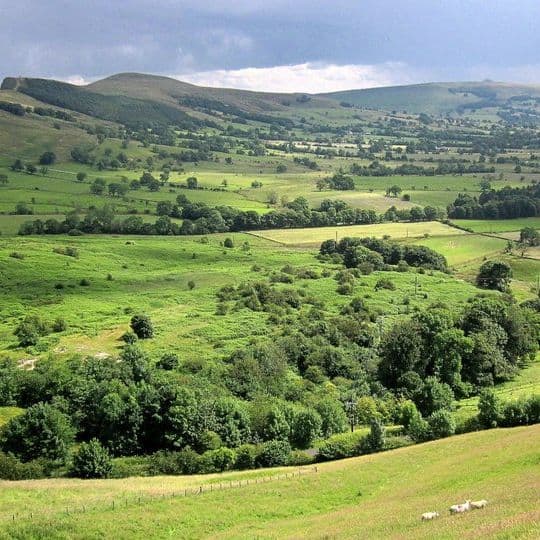 The Peak District: Something for everyone!
With 555 square miles of stunning English landscape, the Peak District is one of the most photographic spots in the UK. Established in 1951, it is the first National Park in the country and receives millions of visitors per year to walk, hike, climb, swim and cycle.
The Peak District wasn't aptly named, as there are no peaks in the area. What the Park does have is more than 200 miles of open access land for walkers, 109 conservation areas, 450 historic monuments and plenty of pubs, tea rooms and historic houses. Much of the Park area is comprised of nearly 2000 farms and private farmland.


If you would prefer to view the Peak District from high above, air sports such as gliding, paragliding and hang gliding will give visitors breathtaking views of the landscape below. Anglers, bird watchers, wildlife enthusiasts and photographers find this area to be full of enjoyable locations in which to spread out and find some quiet.


(Photo: Peak District National Park. Photo © Derek Harper (cc-by-sa/2.0))
Investigate Birmingham Botanical Gardens for the Perfect Day Outdoors
The Birmingham Botanical Gardens are a registered charity that is home to 15 acres of trees, flowers, and 7000 species of plants. The site is notable for its four large glasshouses each with a unique climate but also hosts a sunken garden, butterfly house and a collection of exotic birds from around the world.
The glasshouses are arguably the highlight of the Gardens with each representing a different variety of plants. The exotic Tropical house has many essential crops, herbs and aquatic plants that thrive in the hot, humid air while the Subtropical house is the habitat of carnivorous plants, palm trees, ferns and orchids.


The third glasshouse, the Mediterranean, provides visitors with a display of citrus trees, shrubs and colourful bedding plants that flourish in the climate of the region. For vegetation that desire dry, arid atmospheres, the glasshouse with these cacti, succulents and other survivalist plants are kept warm and sparsely watered.


(Photo: Birmingham Botanical Gardens.
Photo © Stephen McKay (cc-by-sa/2.0))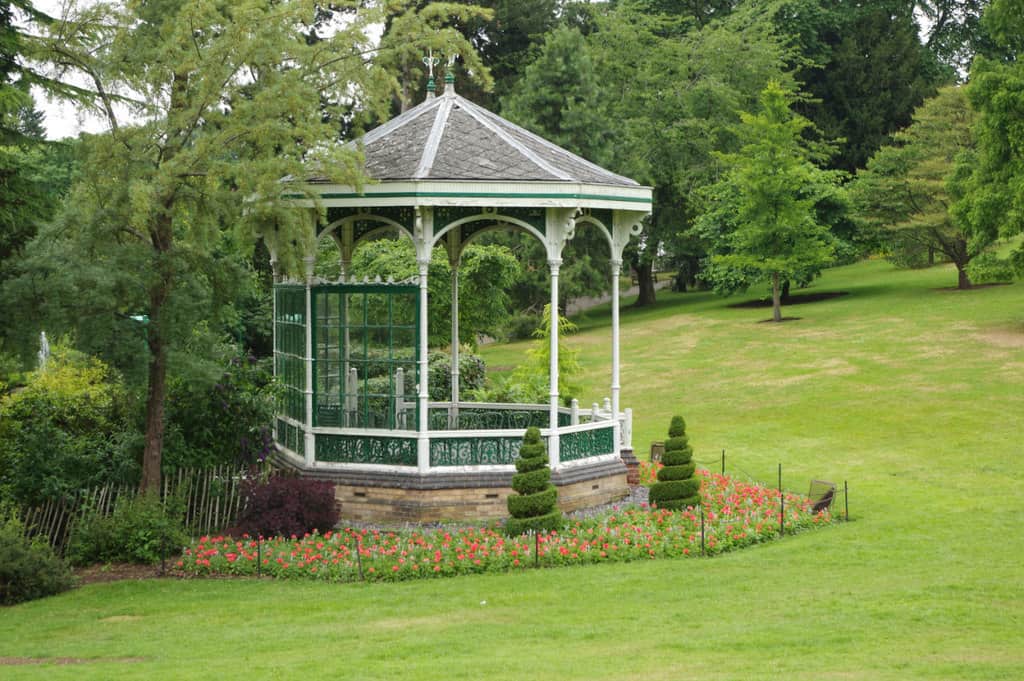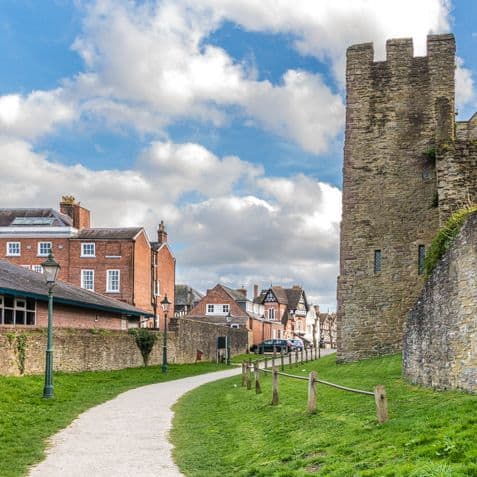 Medieval Ruins with a View
Set in the gorgeous Shropshire countryside, Ludlow Castle is a partially ruined castle in the heart of the market town of Ludlow. One of the finest medieval fortresses in England, visitors can take a walk through the history from its beginnings as one of the first castles to be built in England through its current standing as privately owned tourist attraction.
Construction of Ludlow began around 1085 so there is plenty of history to be enjoyed from this site. Addition of buildings, changing of owners and reconstruction will keep any history buff entertained for hours while walking the 5 acres of land the ruins sit atop today.


If visits happen to coincide with one of the castles annuals festivals which occur during various times of the year, the grounds are transformed into an even more magical space. Some festivals Ludlow is known for recurring are Ludlow Spring Festival, Ludlow Food and Drink Festival and Ludlow Medieval Christmas Fayre.


(Photo: Ludlow Castle, Ludlow, England.

Photo © Ian Capper (cc-by-sa/2.0) )
Got a Caravan in the Heart Of England?
It's easy to make money from your caravan while it's not in use. Listing with us is quick and hassle free.
Explore our FAQ section, where we have answered a lot of the most regularly asked questions, or contact our friendly team: