South West England is a gorgeous region of England that includes Devon and Cornwall. This region has the longest coastline in the country, perfect for any holiday.
Devon and Cornwall are the two most Southern counties in the country and are visited by millions of holiday makers each year. With hundreds of miles of sandy coastline, these hot spots are a hit with anglers, surfers, and static caravan owners. Padstow and St Ives are known for their stunning coastlines bringing smiles to beachgoers of all ages.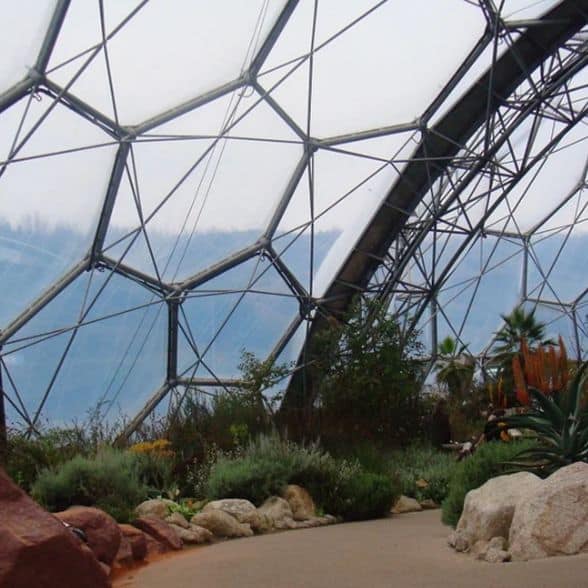 Fancy a Visit to a Rainforest - without the brolly?
The Eden Project is an educational charity and social enterprise that focuses on connecting people with the living world. It's a unique experience that deserves a day of undivided attention as visitors walk through tropical rainforests, steamy jungles, and lush outdoor gardens.
Sunken into an abandoned China clay pit in Cornwall, Eden Project is a large domed biome the size of 30 football pitches. These connected domes house the largest captive rainforest, more than 70 varieties of plants, stunning outdoor gardens, and exhibitions.
If you prefer to take in Eden Project from above, those aged 8 & over may shoot across the site on England's longest zip line. In conjunction with
Hang Loose Adventure
, visitors may also drop from a cliff's edge in a giant swing, perform a base jump or take on a high ropes adventure course with swinging logs, wobbly bridges, and a mini zip line at the end.
(Photo: Eden Project biodome)
Sun, Sand and Surf in the Southwest
With about 350 beaches to choose from, Devon and Cornwall are an easy choice when choosing a holiday in the sun. Cornish beaches are known throughout the country as the highlight of staycations and long weekends because of the fair weather, white sands, clear waters, and local attractions.
Both counties are also known for water sports; learning to surf is wildly popular and the beaches are littered with schools that can have you up and riding in as little as an hour. Other water adventures that are popular in the area are paddle boarding, kite surfing, sailing, diving, and canoeing.

With so many places to catch the waves, it's difficult to say which are 'the best'; some may prefer a quiet place to sunbathe and read while another may want to swim and jet ski through sunset. Whichever your predilection, beaches in Southwest England are sure to fit your lifestyle.

(Photo: St. Ives beach, Cornwall, England)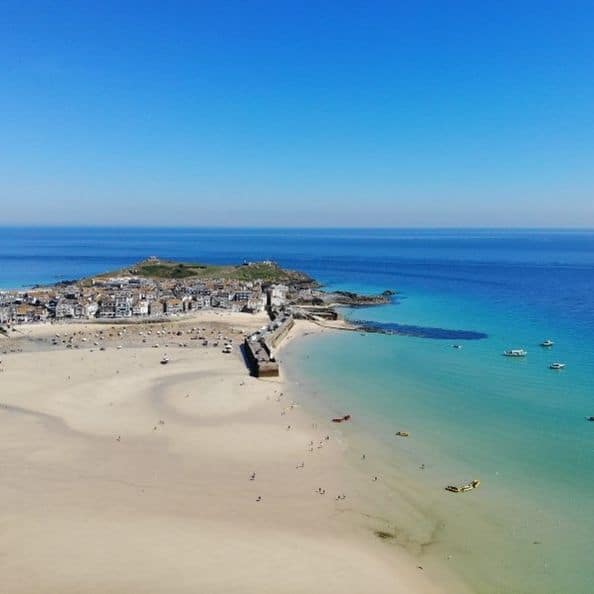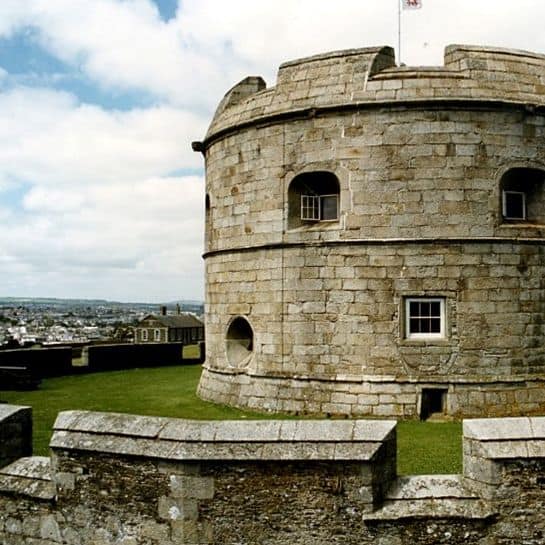 Pendennis Castle: From the 1500's to the present
All year round, sites such as Pendennis Castle, offer tours for those of all ages to learn about it's history as an artillery fort constructed by Henry VIII in the 1500's. Exceptionally friendly tour guides will tell tales of the World Wars with such congeniality, even the smallest children will be enraptured.
Pendennis Castle sits atop a rocky headland on the south side of the estuary at the river Fal where it overlooks the English Channel. Visitors to the castle may opt to climb to the top of the castle keep for breathtaking views of the sea and the villages scattered below.

After the end of the Civil War, about 1,000 men endured a three-month siege at Pendennis and agreed to surrender only after food supplies ran out. No risk of that happening here – the café on site provides a selection of light meals, soups, sandwiches and ploughmans' lunches. There will also be no shortage of cakes, tea, cider and pastries so drop in before you leave for a friendly chat and a bite to eat.

(Photo: Pendennis Castle, Cornwall, England)
Got a Caravan in Devon and Cornwall?
It's easy to make money from your caravan while it's not in use. Listing with us is quick and hassle free.
Explore our FAQ section, where we have answered a lot of the most regularly asked questions, or contact our friendly team: