Cardigan: A Castle & More!
Cardigan is a centrally located town in the county of Ceredigion which has a cool, somewhat drizzly climate. It is home to more than 100 listed buildings including Cardigan Castle (Grade I) and Cardigan bridge (Grade II). This small, busy town is rife with indoor markets, crafts sales, galleries, farmers markets, a cinema and two theaters. Cafés, coffee shops and restaurants are plentiful.
The castle in Cardigan has been lived in for more than 900 years and evolves as each new owner adds unique touches of their family. Tour guides will share with visitors the history of this site, bringing the past to the present with their tales of battles, lifestyles, and reconstruction.

One of the main features of the castle is outside, though, in the Grade II listed gardens which was home to 130 types of rare plants (including 15 original species!) This is a brilliant walk for botanists and plantsmen but even children can enjoy the hidden nature trail and various hidden treats along the way.

(Photo: Cardigan Bridge and Cardigan Castle, Western Wales)
See a Piece of Heaven at the Devil's Bridge Falls
The gorgeous waterfalls and bridge known as Devil's Bridge Falls are a 100-year-old, world-famous tourist attraction and must-see for those visiting Central and West Wales on their static caravan holiday. In heart of the Cambrian Mountains, these stunning waterfalls attract all ages to marvel at the plummeting falls and the 3 bridges adjacent to the area.
The bridge at Devil's Bridge Falls is the only one of its kind in the world, being 3 bridges stacked upon one another. This is the main attraction at the site and the peculiar observation is worth seeing for yourself. Listen to the lore of the name of the Bridge on a U-turn cranking box at the site or
download a leaflet
online.
The falls are some of the highest in Wales boasting an impressive 90 plus metres. They are a segmented or tiered falls with 5 distinct separate drops from the peak. The falls are about a 4-minute walk from the bridge, and both are located on the Devil's Bridge Falls Nature Trail. The trail has 2 routes but note that both are challenging with many steps.
(Photo: Devil's Bridge Falls)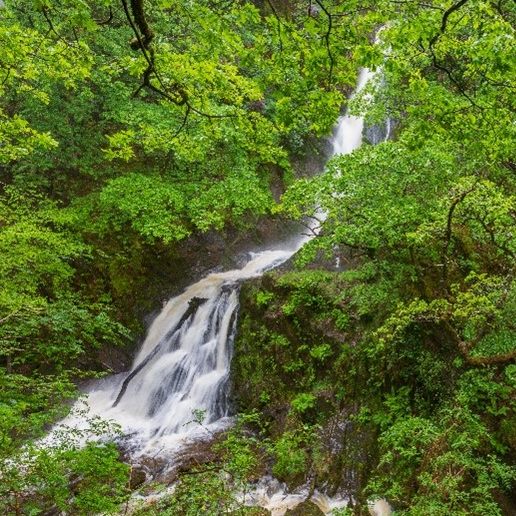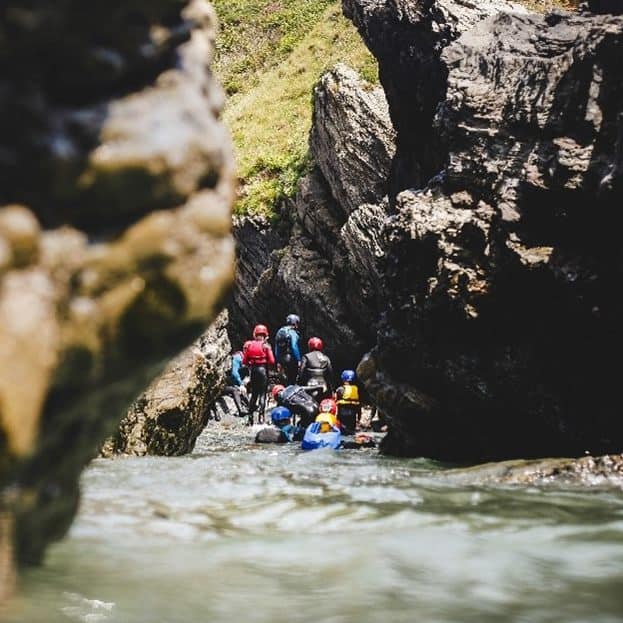 Got a Caravan in West & Central Wales?
It's easy to make money from your caravan while it's not in use. Listing with us is quick and hassle free.